Østerbrogade 72, 2100 København Ø, Danmark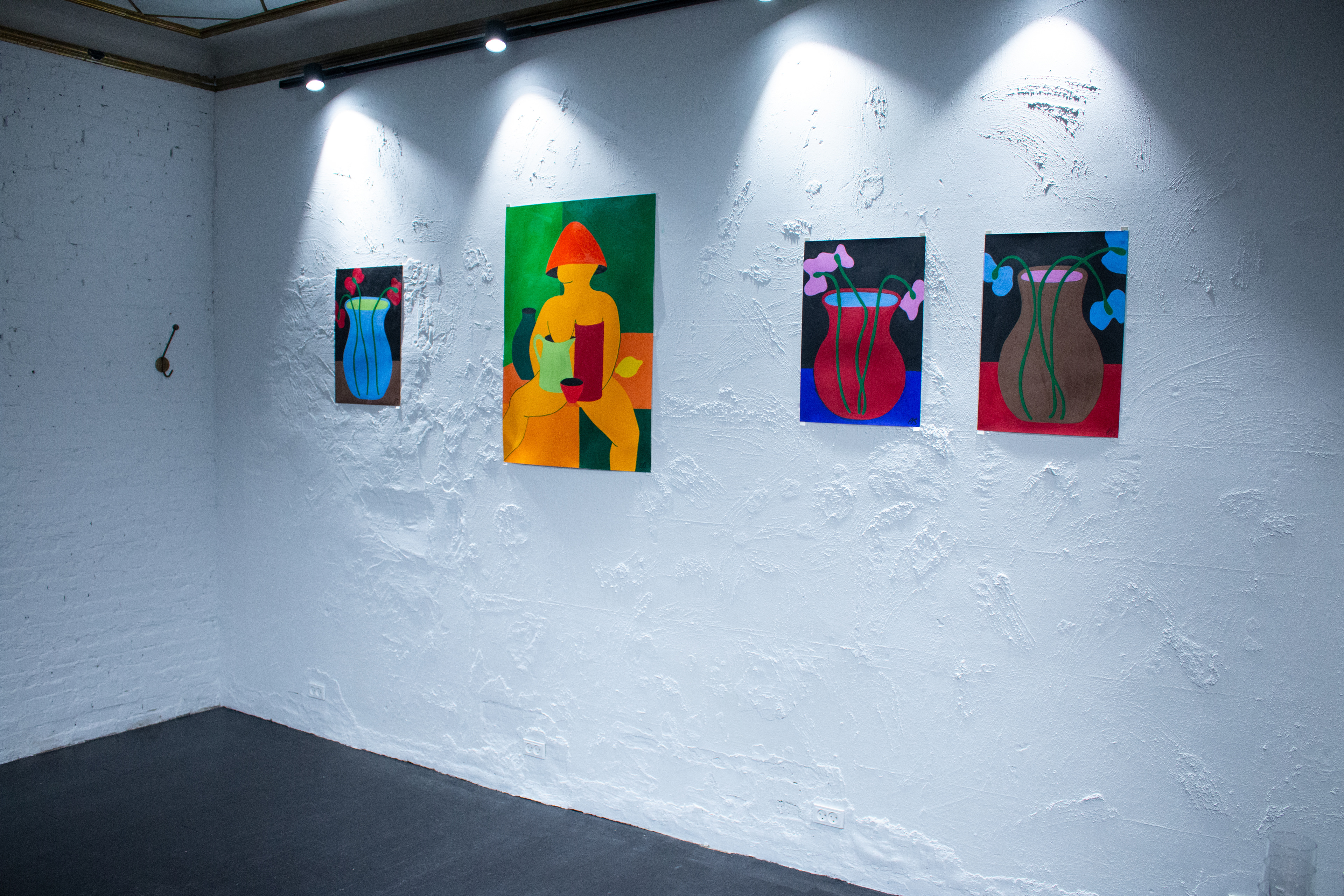 Emma Sofie Rosendal graduated with a Bachelor of Fine Arts from the Bergen Academy of Fine Arts, in 2021. Since graduating, Emma Sofie has been working from a shared studio in Amager while teaching croquis drawing at the pub Rosengaarden Vinstue and artistic process at FOF-aftenskole.
'Material Girl in a Material World' is a series of drawings painted with oil pastels on cardboard. The drawings are part of Emma Sofie's investigation of the relationship and value relationship between the human and non-human. Through her fascination with layouts, shapes, objects, and colors from nature and culture, Emma Sofie explores how we relate and connect to things around us. 
Emma Sofie experiments with different materials and media to explore where she feels most at home, primarily using oil painting, oil pastels, clay, and candle wax.
Her practice and general art ideology are based on making art more accessible and creating communities in the artistic space for everyone. The question of art communication and the general role of art in society is therefore of great importance, which she continuously addresses - and returns to.
Make sure to check out our friends at Heiwa: